Digitizing an Industrial Facility: Digital Twin, BIM, or 360° Virtual Tour
The digitization of industrial sites has become essential for optimizing maintenance operations. Through digital twins, Building Information Modeling (BIM), and 360° virtual tours, companies can create accurate virtual representations of their industrial installations.
Let's explore in detail the possibilities offered by these techniques!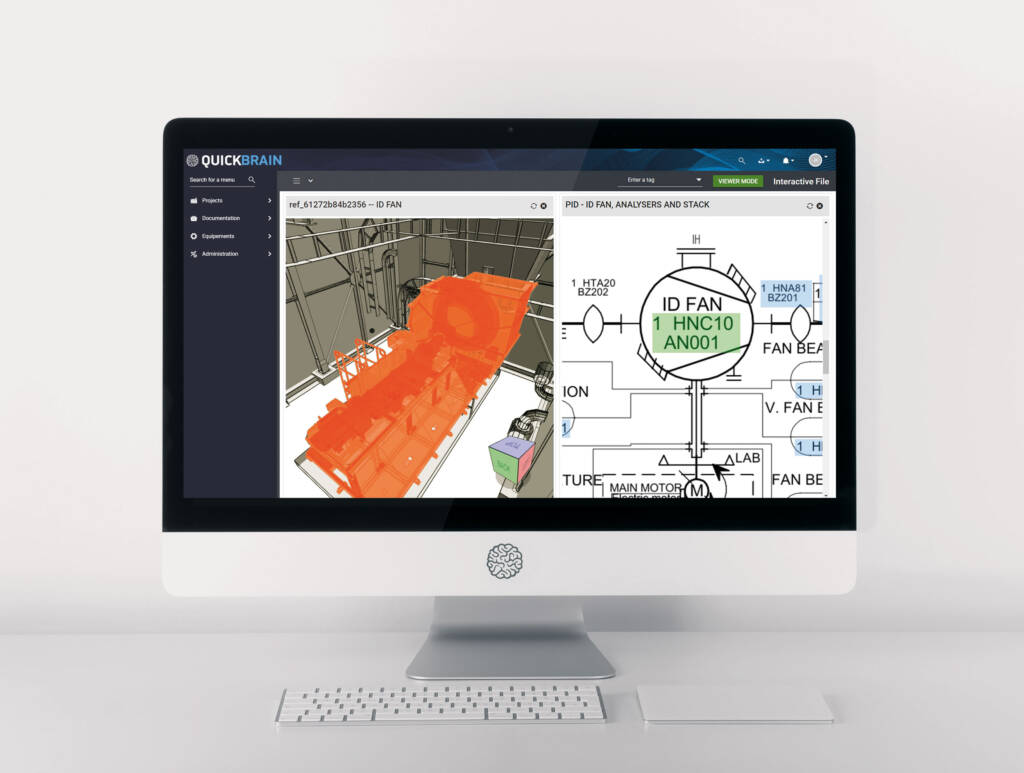 Definition of Digital Twin, BIM, or 360° Virtual Tour
What are the advantages of digitization for the industrial maintenance sector?
Digitization solutions for industrial sites offer numerous advantages for maintenance.
First and foremost, they provide a better understanding of the installations, facilitating intervention planning and informed decision-making.
Digital twins enable real-time monitoring of equipment status, anticipation of failures, and optimization of machine availability. BIM allows close collaboration among different stakeholders, reducing errors and delays in maintenance.
360° virtual tours allow teams to visualize sites without physically being present, reducing costs and risks associated with on-site interventions.
However, certain limitations must be considered. Creating and managing digital twins and BIM models require technical skills and accurate data collection. Additionally, the use of 360° virtual tours depends on the quality of images and availability of contextual information. Internet connectivity can also be a limiting factor for real-time data access.
Use Cases: Digital Twin, BIM, 360° Virtual Tour Port of Rotterdam
These examples demonstrate that when properly implemented, these technologies can have a significant impact on cost optimization and maintenance processes.
Conclusion: Digital Twin, BIM, or 360° Virtual Tour – Essential Tools for Digitizing Industrial Sites
Digitizing industrial sites using digital twins, BIM, and 360° virtual tours offers numerous advantages in maintenance.
By providing accurate virtual representations of installations, these solutions enable better planning, real-time monitoring, and improved collaboration among maintenance teams.